Pedal Cyclery services and repairs all types of bicycles to the highest standard.
We specialise in vintage steel road, mountain and touring bikes, and have vast experience with the servicing and functionality of components from the vintage era (mostly 70's – 90's). We also offer high-quality servicing of modern road, mountain and city hybrid bicycles. Our labour is charged at $80 per hour.  Parts and components are costed after an inspection.
When you bring your bike into Pedal we will inspect the bike for any signs of normal wear and tear on components; inspect for damage to any component; talk about your experience of riding the bike to identify any problems; and agree on the level of service you need. (e.g. a student who has little budget vs a professional who commutes daily and needs reliability with less concern for budget.)
We will quote for the parts and estimate the labour before committing to servicing your bike.  If significantly more parts or labour are needed we will consult you before doing any further work.
WHEEL BUILDING
We are experienced wheelbuilders, offering custom wheelbuilds.
Most of our wheels are built in a traditional manner, using 3 cross spoke pattern and building with 32 and 36 spoke hubs and rims.
For customers with high-quality vintage hubs, we offer rebuilding using DT Swiss spokes and choices of rims from Mavic, H Plus Son, Velocity, Ambrosio and Alex Rims.
Wheelbuilding labour is charged at $100 per wheel.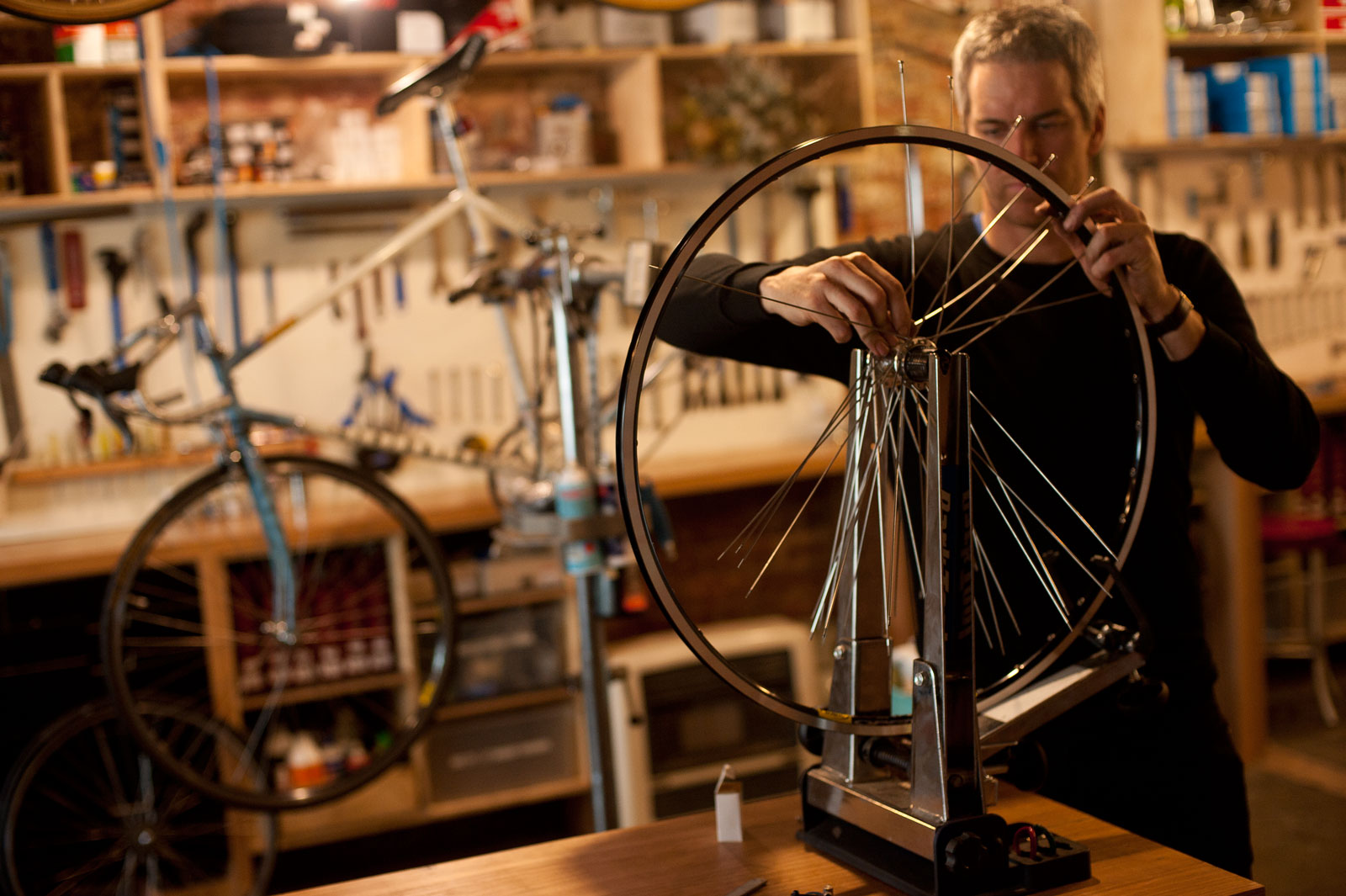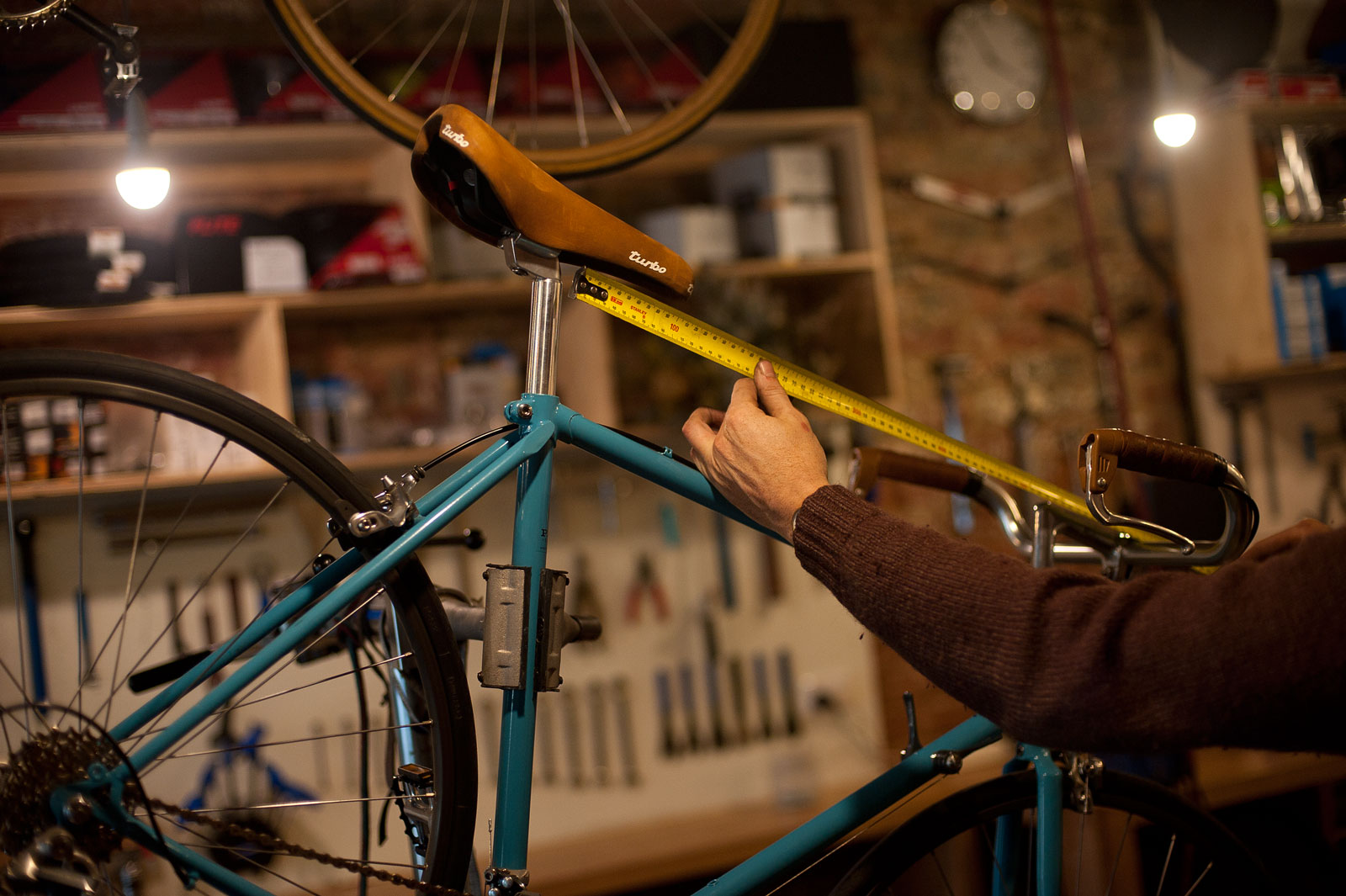 BIKE FITTING
We believe that everyone should ride a bicycle that is comfortable for them.
We take a holistic approach to bike fitting, which encompasses:
saddle height
steering reach
steering height
saddle alignment
brake and gear control alignment
We believe that everyone should ride a bicycle that is comfortable for them.  We offer advice on improving the setup of your bike with different components e.g raised steering setup for slower, more casual riders or additional brake lever integration for city commuters with drop bars.  We promise to give honest and open advice if we feel your bicycle is not suited to you described cycling needs.
A full bike fitting consultation is charged at $60.
TUBE REPLACEMENTS
We offer on-the-spot tube replacement for your bicycle at a charge of $13 per wheel.
Our standard tube price is $12.
Fitting tubes gives us a good opportunity to give your bike a quick inspection of condition and inform you of any issues (and we are always happy to add a bit of chain lube and tweak loose brake cables on the spot.)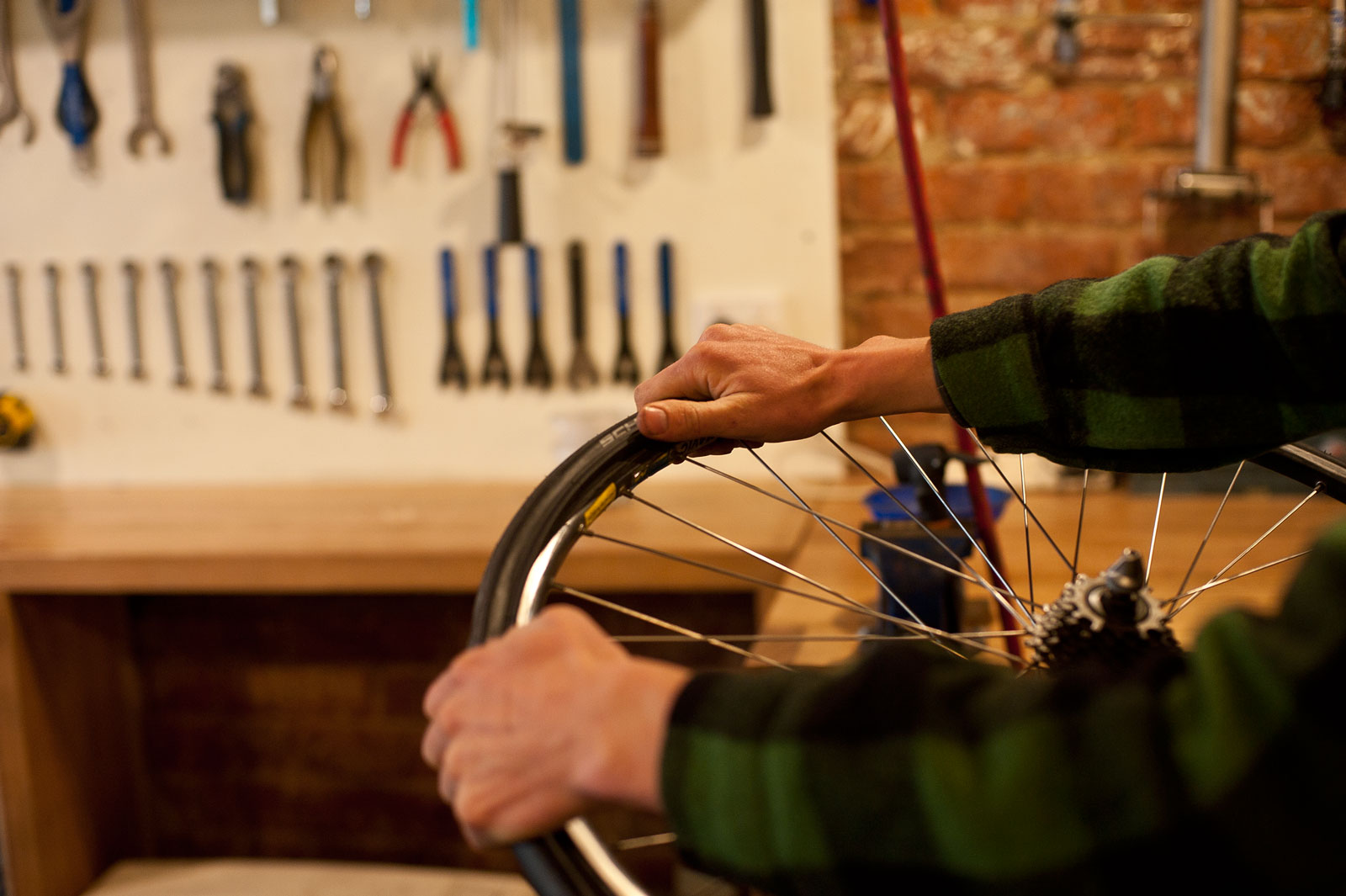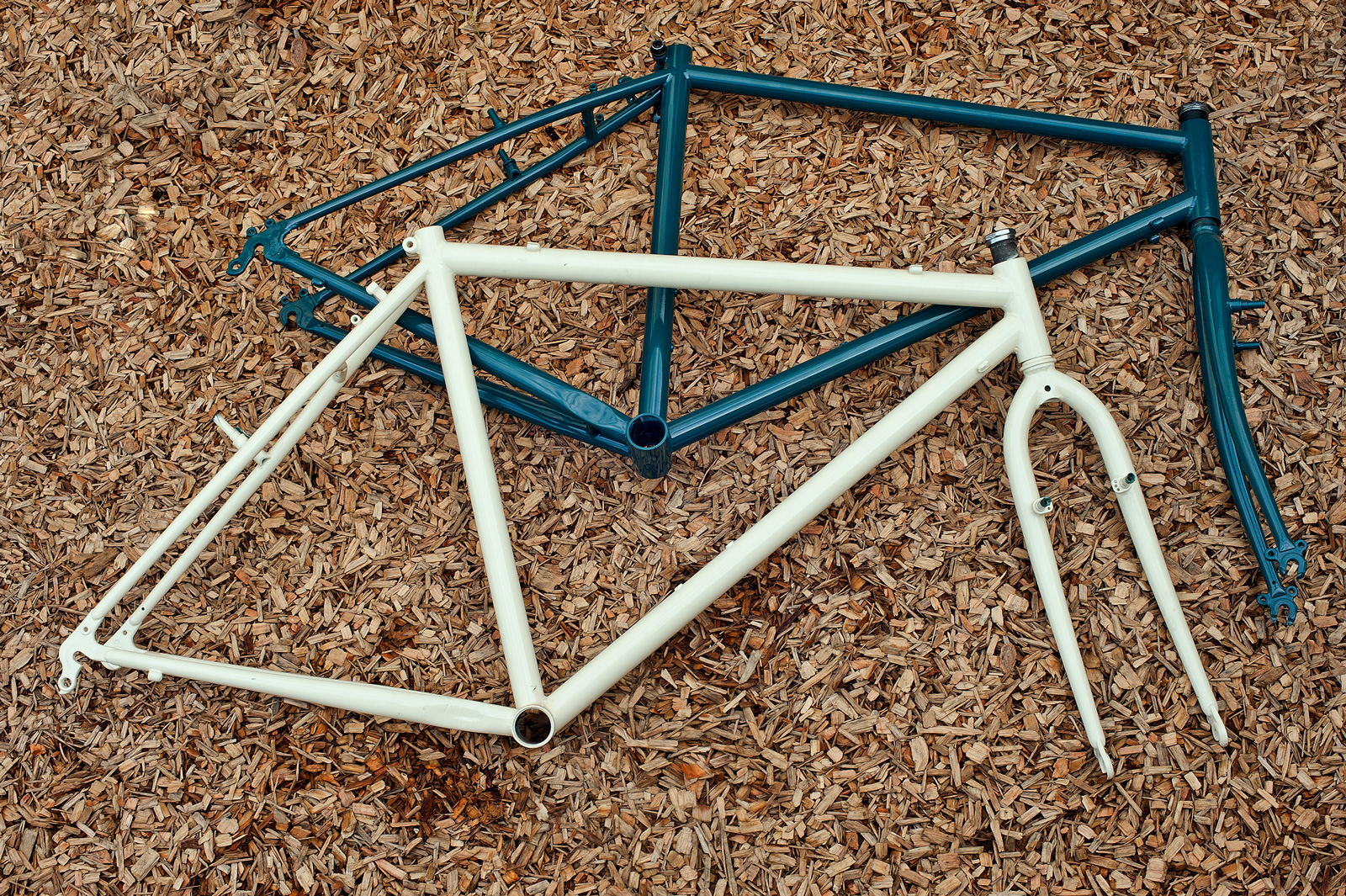 POWDERCOATING
Within our process of custom building bicycles we often have our steel frames powdercoated. We usually decide to powdercoat when the original paintwork has more than just minor knicks and scratches or the original paint is simply an undesirable colour scheme.
Powdercoating is considerably cheaper than wet enamel spraypainting and gives a highly durable lasting finish.
The process involves sandblasting all paint and coatings from the frame to bare steel, the frame is then etch primed for added protection of the material before it is sent for powdercoating in one of hundreds of colours.
Powdercoating a frame and fork is $240
We can offer to strip and rebuild any steel or aluminium bike for powdercoating at our usual labour charge of $80 per hour, (stripping a bike is generally much faster than rebuilding e.g 30min -1hr vs 3-4 hours to rebuild).